Kettop Firewall Mi19L6 Intel Celeron J1900,2Ghz (Up To 2.42 Ghz) 6 Gigabit Lan,Hd Video And Com(Rs-232)Gateway Router,Mini Pc Advanced Router/Firewal
Pfsense wifi access point proxy
|
kettop firewall proxy
Kettop Barebone Firewall Mi19L6 Intel Celeron J1900,2Ghz (Up To 2.42 Ghz) 6 Gigabit Lan,Hd Video And Com(Rs-232)Gateway Router,Mini Pc Advanced Router/Firewal
* Onboard CPU: Intel Celeron J1900 Quad Core Processor 2.0GHz,up to 2.42GHz 2M Cache
6 Lan Mini Pc Mi1L6 Specification:
Dimension:178*111*53mm(L*H*W) ( Reference )
Weight:2Kg ( Reference )
Power Consumption:TDP 10W
Onboard CPU:Intel Celeron Quad Core Processor 2.0GHz,up to 2.42GHz 2M Cache
Memory:1 x DDR3L SO-DIMM Socket (Up to 8G, 1333/1600MHz)
Hard Disk:support SSD ( MSATA / SATA) - support HDD (2.5 inch SATA HDD )
Onboard VGA:Intel HD Graphics
Onboard LAN:6 x Intel I211-AT- 10/100/1000 Controller Support multiple Operating System Two year warranty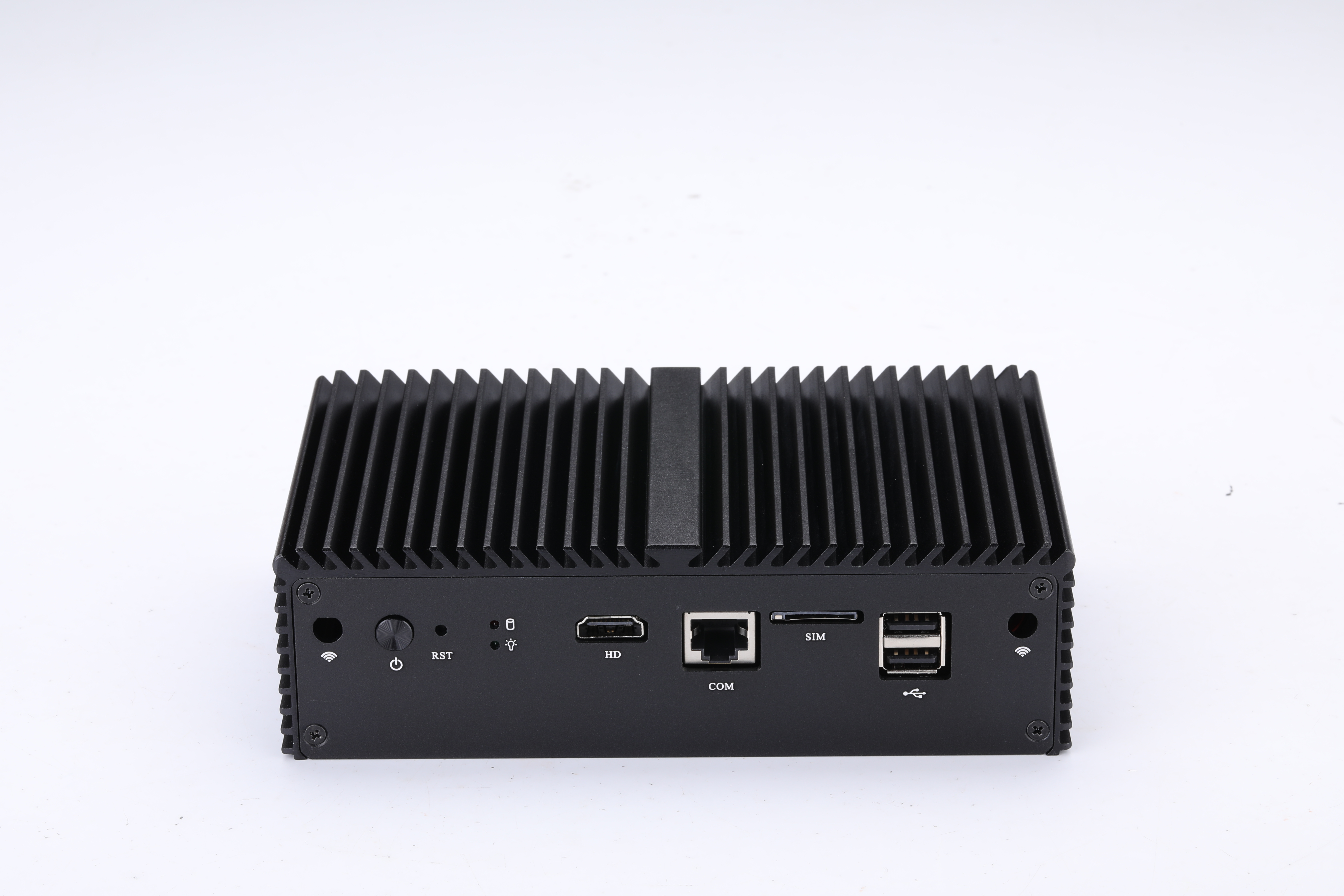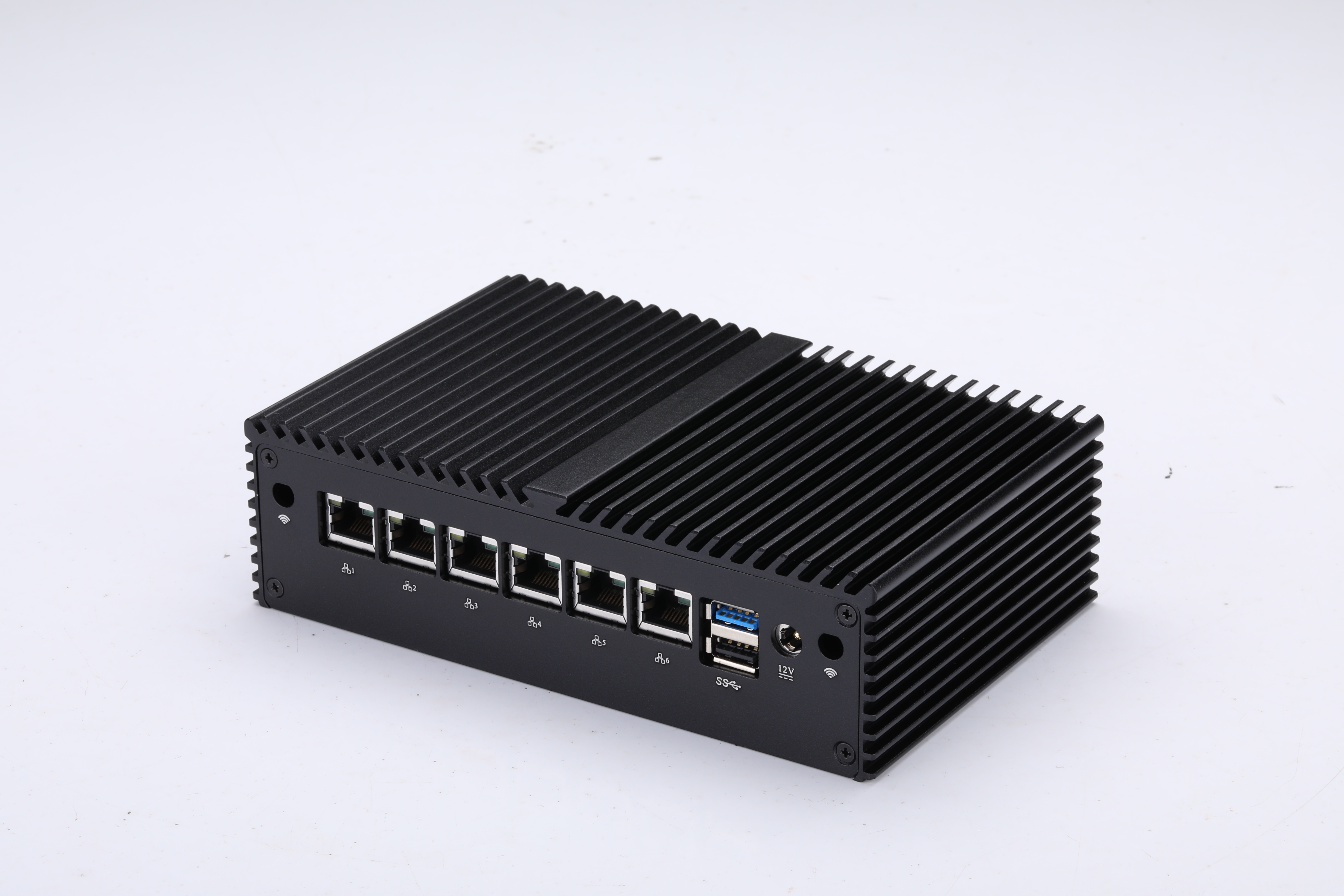 Router Firewall Appliance
With 6x Intel 1GbE and pfsense, this appliance supports 4G module and WIFI at the same time, can be configured as a firewall, LAN or WAN router, VPN appliance, DHCP Server, DNS Server, and so on.
Personal Computer
With powerful Intel Celeron Processor, attaching a keyboard & monitor and reinstalling a Operating system and some softwares, it's your new personal computer, excellent POS terminal, mini server, etc. Please note that Mi19L6 has no Speak Out & Mic In Connector.
Operating System
* Mini PC supports Windows 7/10, Linux, pfSense, CentOS, Sophos, OPNsense, VyOS, Linux iptables, Untangle, etc. * Preload latest pfsense. Buyer can reinstall OS. * F11 key boot from USB Drive. Delete key enter BIOS.
Small Size
Dimensions: 178 x 111 x 53 mm 6 x Intel I211-AT- 10/100/1000 Controller
Front-Panel Connectors
power on/off button
1 x 1 x RS-232(RJ45)
2 x USB 2.0 Ports
1 x HD Video Connector
1 x SIM Slot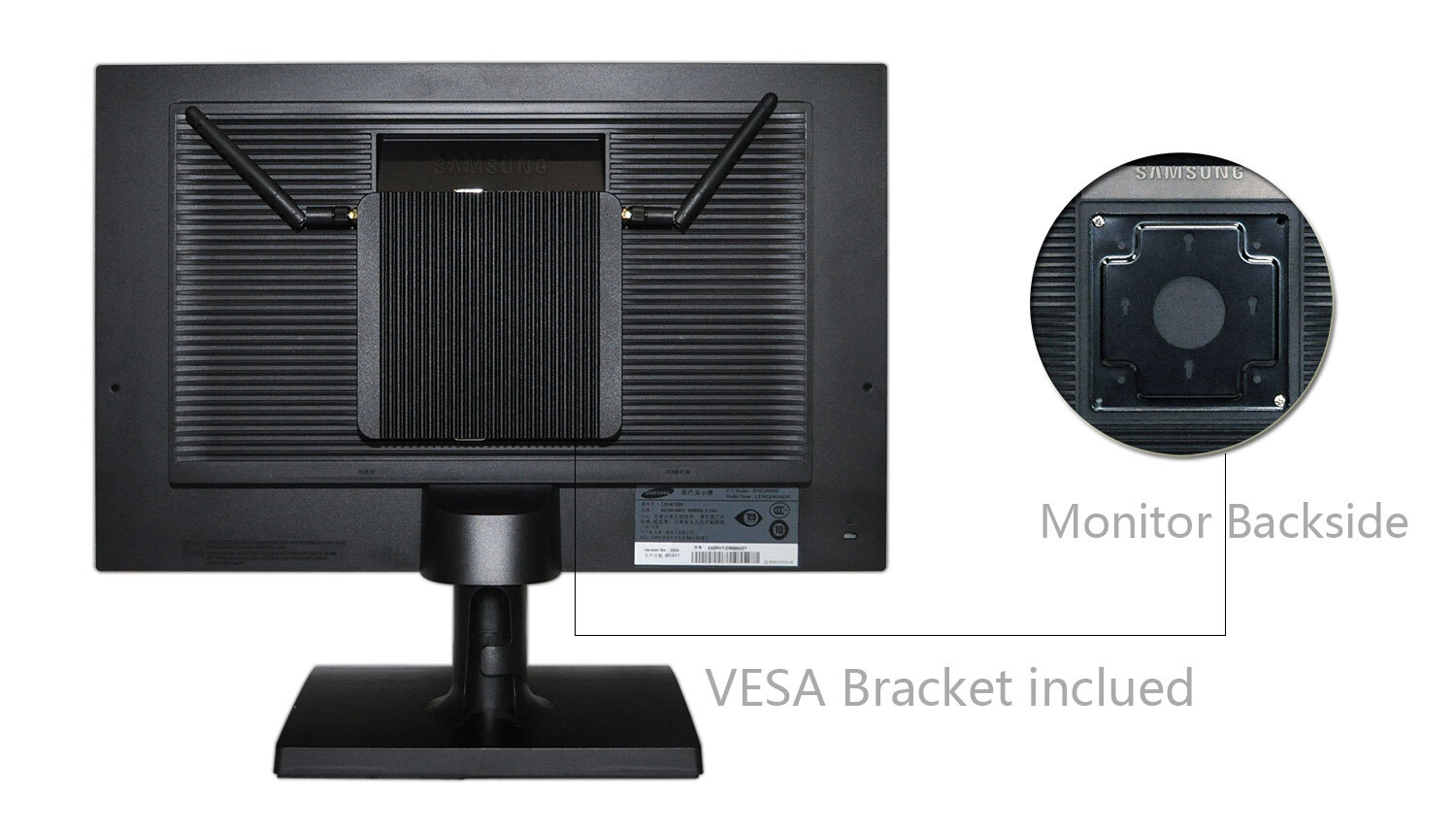 Back-Panel Connectors
1 xDC 12V DC input
HDD LED, Power LEDs
<br>1 x USB 2.0 Ports
<br>1 x USB 3.0 Ports
<br>6 x RJ-45 for Gigabit LAN
Wi-Fi (Optional)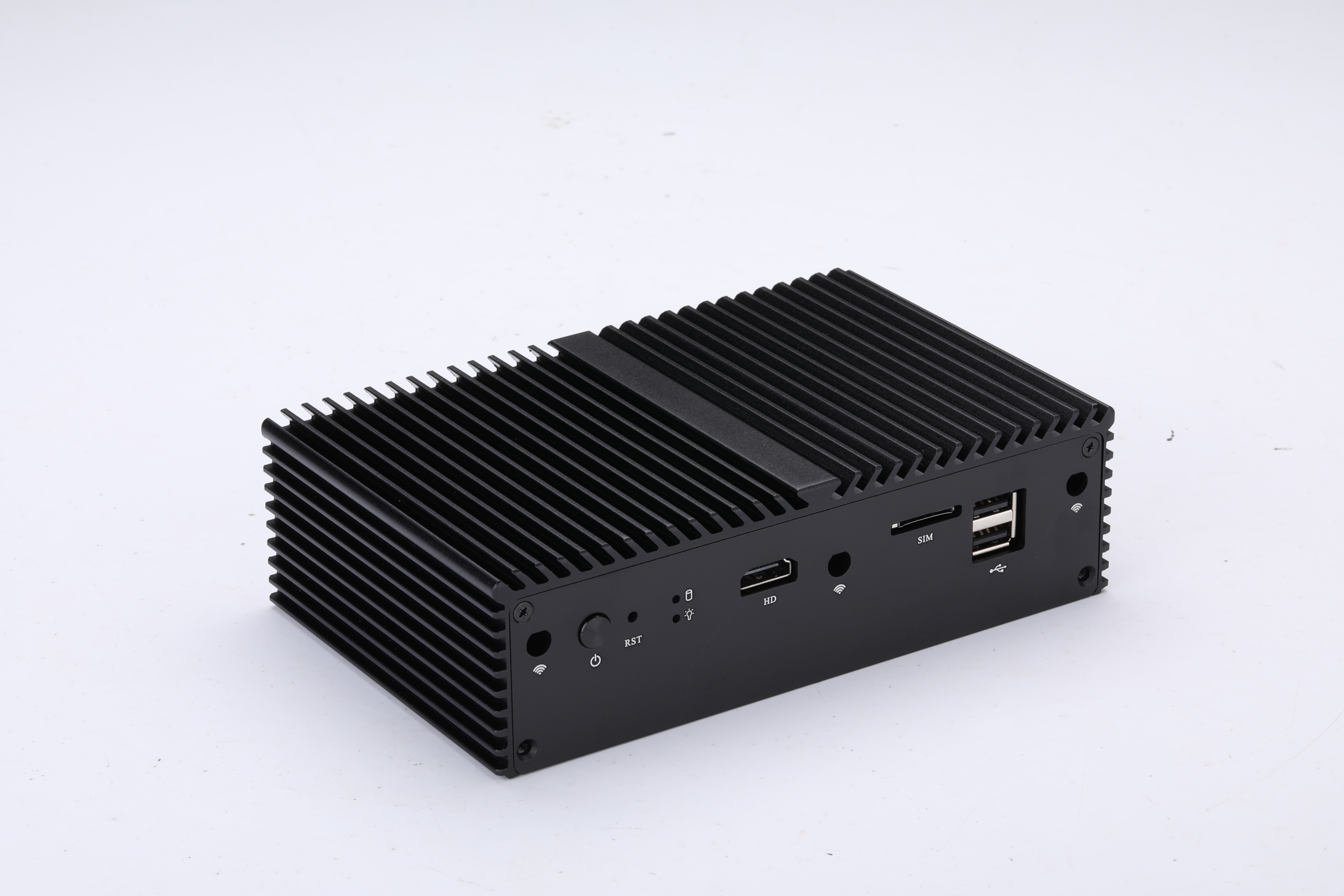 Wi-Fi
It only support USB Signal wireless by default. It comes with RT5390 wirelss if you choose wifi. If you prefer to regular wireless (PCIE signal, like Atheros, Intel, etc.), we can update the BIOS or send you new BIOS download link to support it, but then LAN 6 will be unavailable.
Internal Connectors

1 x Minipcie port (for mSATA SSD)
1 x Minipcie port (for 3G/4G Module)
1 x M.2 2230 For WIFI

1 x VGA 2.0 Pitch Header
1 x GPIO 2.0 Pitch Header
1 x USB 2.54 Pitch Header
1 x Front Panel 2.54 Pitch Header

1 x Automatically boot jumper
Memory
Memory:1 x DDR3L SO-DIMM Socket (up to 8G, 1333/1600M) Do not support ECC Memory
Storage
• 1 x Full Mini pcie slot for mSATA SSD • 1 x SATA connector • Come with mSATA SSD by default
Fan-less design
3.5 inch Mini Motherboard Fan-less design. No noise
Packing
1 x Mini PC 1 x Power supply: adapter and plug (US/ UK/ EU/ AU/ IT standard) 1 x VESA bracket & screws 1 x Color box * 2 x Antennas if order Wi-Fi. * Leave message to require for Motherboard User Manual if you need.
Tags: pfsense wifi access point proxy, kettop firewall proxy, kettop wifi access point, wholesale firewall proxy, china firewall proxy router
Kettop technology with strong independent R & D capabilities that focused on the production and sales of cheap i3 Pfsense appliance, i3 Pfsense Router, Kettop Pfsense appliance, etc at a reasonable price.
Type:

Mini PC
Brand:

Kettop
Model Number:

Mi19L6
Size:

178*111*53mm(L*H*W)
Color:

Black
Graphics Card Type:

Integrated Card
Processor Model:

Intel Celeron J1900
Memory:

1 xDDR3L SO-DIMM Socket (up to 8G, 1333/1600M)
Hard Disk:

Support SSD ( MSATA / SATA) and HDD (2.5 inch SATA HDD )
Processor Main Frequency:

2GHz
Power Consumption:

10W
Place of Origin:

China
Warranty:

2 Year

Your cart is currently empty.