Kettop Firewall Mi3455P4 With 48V Power adapter Celeron J3455,1.5 Ghz Up To 2.3 Ghz , Aes-Ni,4 Gigabit Lan Support POE , Windows,Linux,pfSense,Untangle
Kettop Mi3455P4 With 48V Power adapter Mini PC Multi-serial Ports
1
xRS232
1
x
Hd Video
4xLAN
(POE) 4xUSB
187*111*50mm(L*H*W)

TDP 10W

Intel Celeron J3455 Processor, 2M Cache, Quad core 1.5GHz

AES-NI

Intel HD Graphics 500

Support DDR3L 1333/1600 MHz, 1.35V,
1 x DDR3L DIMM Memory Slot
Max. Support up to 8GB Memory

Support SSD (MSATA / SATA)
Support HDD (2.5 inch SATA HDD)

4 x Intel I211-AT- 10/100/1000 Controller (Support Poe:)

Fanless

• Power on/off button
• Power LED(Optional), HDD LED(Optional)
• 2 x USB 3.0 Ports, 2 x USB 2.0 Ports
• 1 x Serial port (RS232), 1 x HDMI Video display Connectors


• 1 x Minipcie port (for mSATA SSD)
• 1 x Minipcie port (for WIFI/Bluetooth Module or 3G/4G Module)
• 1 x DDR3L SO-DIMM Memory Slot
• 1 x SATA Port
• 1 x SATA power connector
• 1 x Automatically boot jumper
• 1 x SIM Card slot

• 1 x DV 12V DC input ,1 x 48V DC Jack for POE

• 1 x

Power LED,

1 x HDD

LED

• 4 x Intel RJ-45 Ports with POE




Support Windows 10, Linux, pfSense, etc
Tiny size with traditional computer's features
It has all features of a common computer, attaching a keyboard & monitor and installing some softwares, it's your new personal computer, excellent POS terminal, mini server, etc.

Hanging it on the back of monitor to save space.

Built with HDMI Type ports, connecting one monitor, simplify and doubled the efficiency of your work.

Reinstall OS by yourself if necessary. F11 key boot from USB Drive. Delete key enter BIOS.

Qotom Mini PC support Windows 7/ 8/ 10, Linux, ect. But it will come with inactive Windows 7 for test and Seller do not provide any Windows license.

Aluminum alloy Shell. Fanless design, no noise
Custom Services: VGA & RS-485 for Mi3455P4
With

48V

Power adapter
Mi3455P4
has COM (RS-232)
by default.
COM can be changed to RS485 Or
can be changed to VGA. If you need RS485 or VGA, please leave a message. Same price.
Option 1: 1 x HDMI, 1 x RS232 (Defalult)
Option 2: 1 x HDMI, 1 x VGA
Option 3: 1 x HDMI, 1 x RS485
Mi3455P4 supports it but do not supply any SIM card and LTE module. You should buy them locally and test by yourself. LTE module is necessary, don't forget it.
Mini PCIE slot support Wi-Fi module (Half Mini PCIE) by default. If you wanna install LTE module, please leave message that we will move the screw to make a full mini pcie slot for it.
When you buy LTE module, please get details like drivers from the supplier.

Below HUAWEI LET Module (ME909s-120) is for reference. All orders come without it.
Mini PC Mi3455P4, 4 LAN PORTS: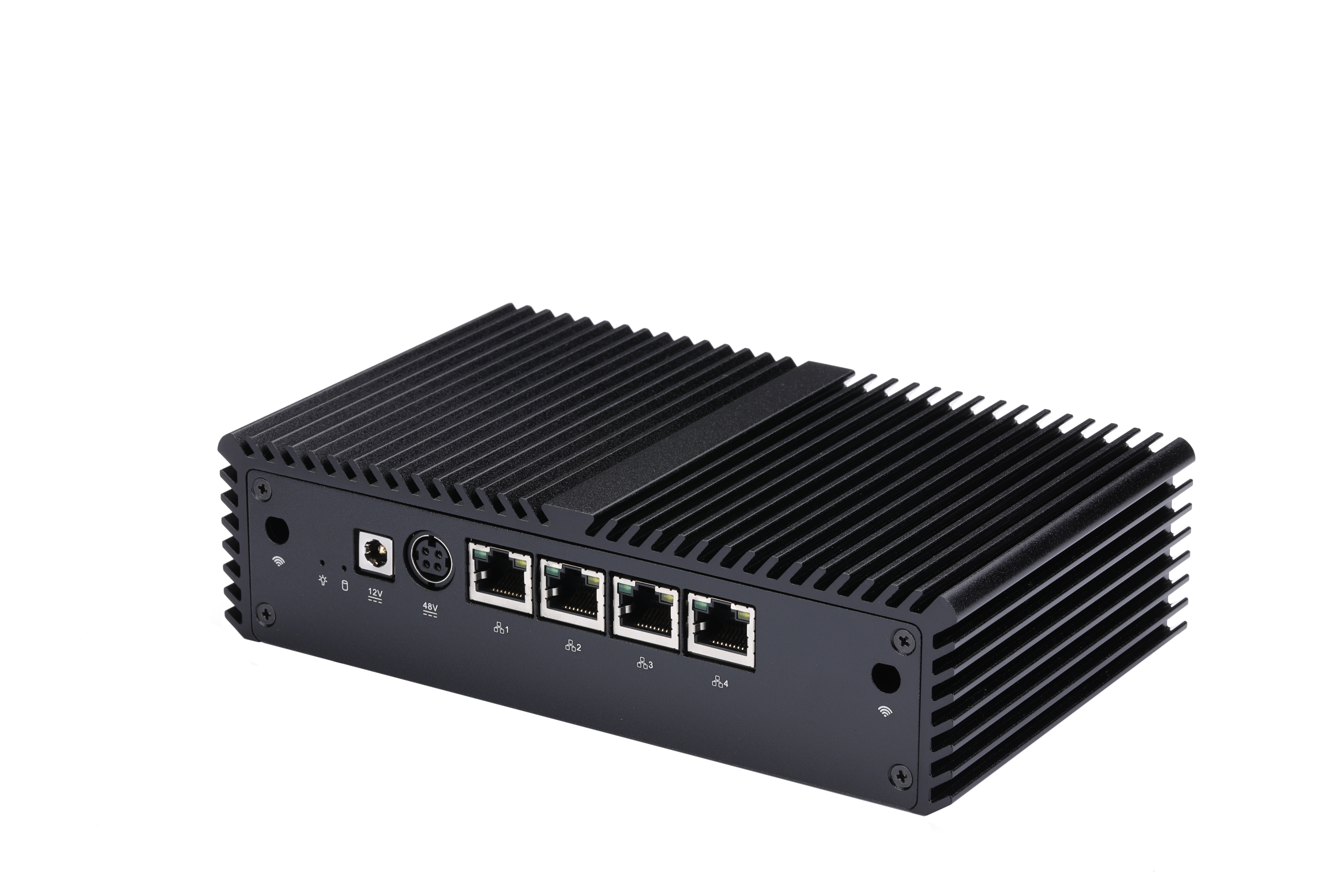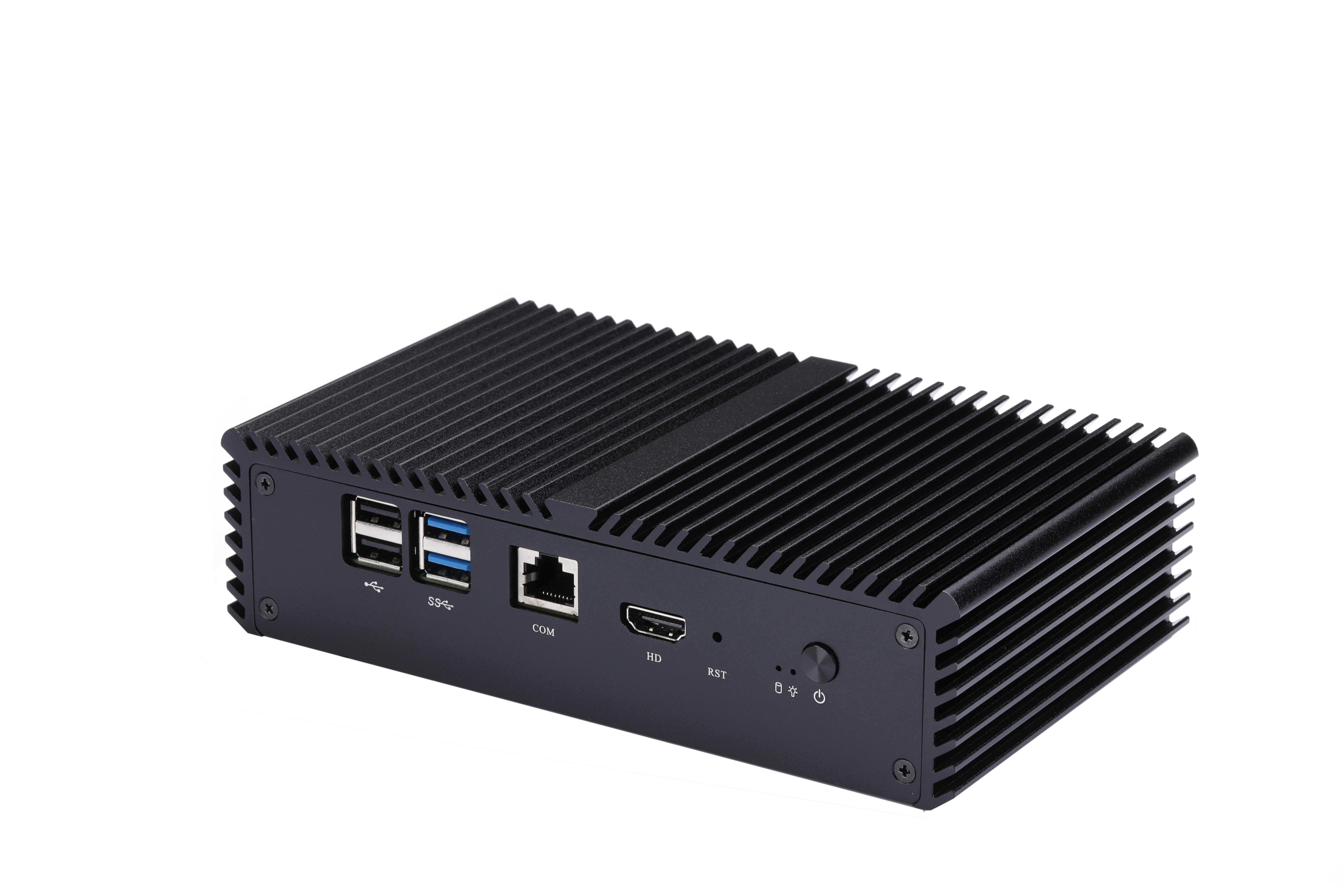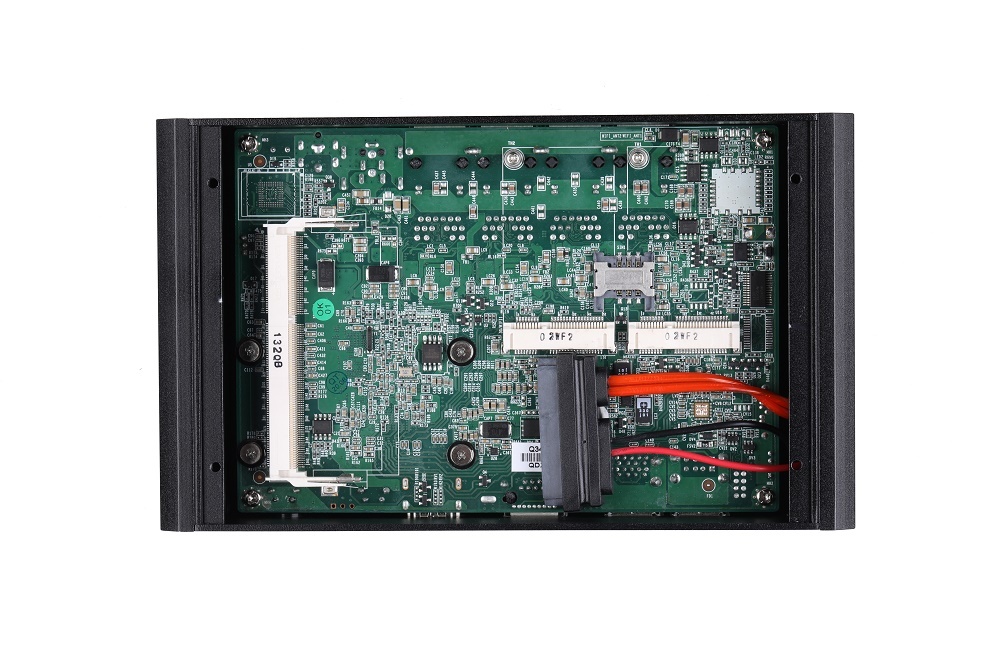 1 x Mini PC
1 x Power supply: With 48V Power adapter and plug (US/ UK/ EU/ AU/ IT standard)
1 x VESA bracket
1 x SATA power cable for 2.5" SATA SSD/ HDD
2 x Antennas (If you choose wifi)
Some screws for VESA and SATA
1 x Neutral Packing
Tags: kettop Mi3455P4 Mini PC, linux Quad lan mini pc made in china,
Kettop technology with strong independent R & D capabilities that focused on the production and sales of kettop pfsense firewall router , china linux dual lan mini pc , Dual lan fanless desktop computer , etc at a reasonable price.
Type:

4 LAN Mini PC
Brand:

Kettop
Model Number:

Mi3455P4
Size:

187*111*50mm(L*H*W)
Color:

Black
Graphics Card Type:

Integrated Card
Processor Model:

Intel Celeron J3455
Memory:

1 x DDR3L SO-DIMM Socket (Up to 8G, 1333/1600MHz)
Hard Disk:

Support SSD ( MSATA / SATA) and HDD (2.5 inch SATA HDD )
Processor Main Frequency:

1.5GHz
Power Consumption:

10W
Place of Origin:

China
Warranty:

2 Years

Your cart is currently empty.